Can't believe it's October, but I love this time of year! We are seeing 70 degree temps in CA and I'm excited for some cooler weather and fall festivities. My kiddos get really excited about Halloween, so it's such a great time to make some memories with some not-so-scary cute and easy Halloween crafts and activities. I'm really trying not to get caught up in the hustle-bustle mentality of the season, which doesn't necessarily mean cutting activities, but working smarter, not harder. For me, that means learning to plan ahead (world's best procrastinator right here!) and not overthinking or overplanning. The cliche "keep it simple" is my motto this season!
As a kick off to celebrate the season, I invited friends over for some easy Halloween crafting. My friend and I pooled our supplies and used some Pinterest ideas, and it was a fun and easy way for the kids to get creative!
We made bats and spiders with egg cartons, and the kids enjoyed painting and, of course, anything with googly eyes is always a hit!
For inspiration, we used this tutorial from Kid Friendly Things to Do for the spiders and this tutorial from Happy Clippings for the bats.
Here's what you need:
*Amazon affiliate links used
The bats can be done two ways: using three compartments and cutting the two on the ends to make wings, or using one compartment and using the glitter paper to make wings.
We used a paper bat as a stencil, but they could easily be free-handed.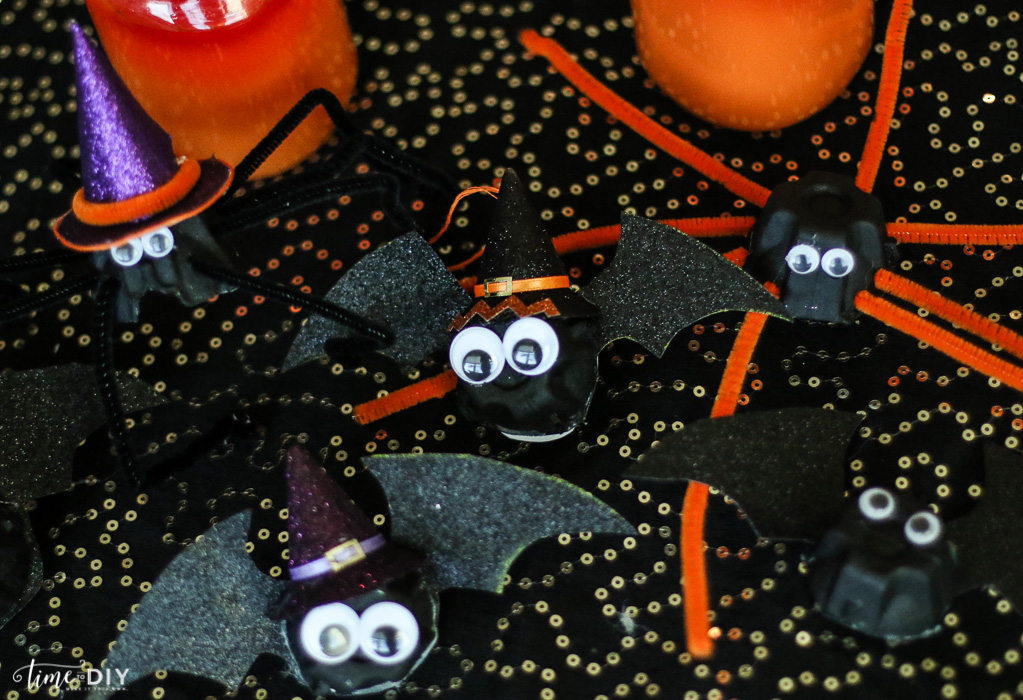 For the spiders, we poked holes in the carton and added some pipe cleaners.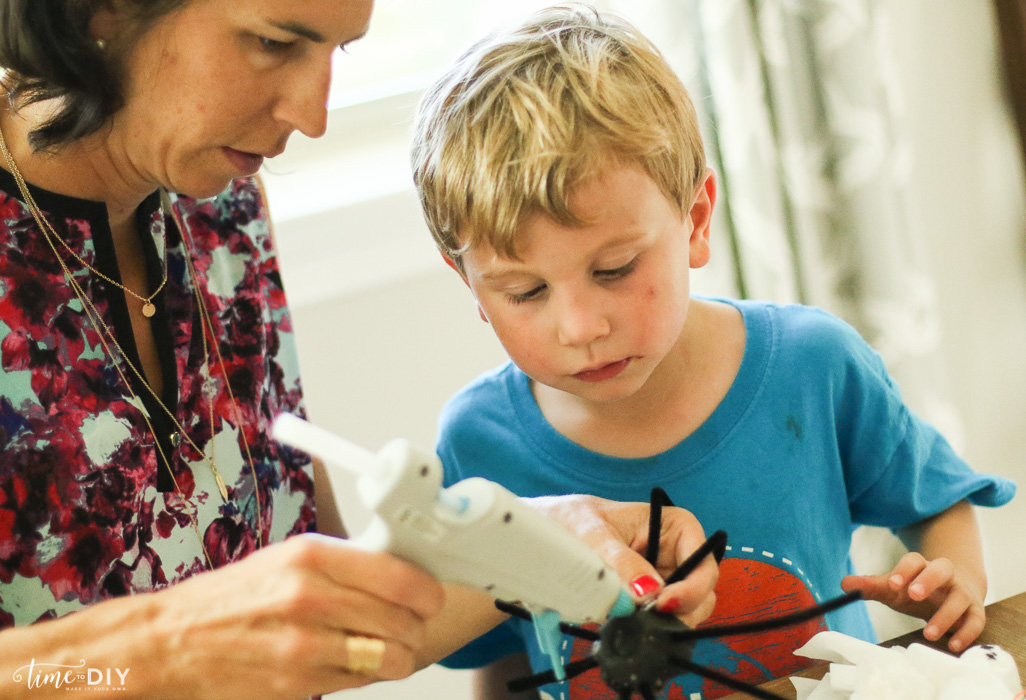 My friend Gretchen is a high-achiever and added the adorable hat made from the glitter paper, pipe cleaner and some string. That happened when the kids decided they were done crafting and it would be more fun to play tag outside, haha.
And we also made some ghosts with kleenex, cotton balls and a sharpie, that was a fun and easy one!
I made some spooky cupcakes for a snack. After hearing about Foodstirs at the Michaels Makers Summit (which I will recap soon), I decided to try a mix and it was delicious! I prefer to make my own icing, but just used a container since I was going for "keep it simple".
I found the liners and sticks at HomeGoods. I always try to have some fun liners on hand for last-minute gatherings (and my 2 year old loves playing with them).
And how cute are these paper plates from Hobby Lobby? I always pick up some seasonal paper goods while I'm there (or Home Good or Target) to have on hand as well.
I have younger elementary kids, and I'm not sure how long they are going to enjoy crafting, but I'm so glad we're still in the crafting stage!
For more Halloween crafting ideas, you can check out my Halloween mantle,
Or what my kids did with the Heidi Swapp Halloween Marquees.
Or my last year's fall home tour.
Follow me on Facebook | Instagram | Twitter for more DIY home decor ideas. Hope you have a wonderful day!