How was your Thanksgiving? We had a nice time at our neighborhood Turkey Trot in the morning and then we hosted dinner with my fam.
Are you in the Black Friday Sales shopping camp? I always say I'm not going to indulge, but then I can't seem to resist. I've been tempted by some of the deals at Michaels and may have to make a trip over there! Wanted to give you a quick recap of our Thanksgiving along with some of my favorite Black Friday sales today.
My friend Gretchen encouraged my son to run the 5K with her son, so we all decided to join and it was so fun! It was the first race for my sister and me. She ran ahead and my husband and I jogged half of it (kudos to my hubby for strolling our two littles in the jogger as well!), and we came in under our goal time. And today we are all sore, haha.
If you saw my Neutral Thanksgiving Tablescape post, I made a few changes…I added the "grateful" letters and some magnolia leaf place cards along with the pumpkins to give some variety.
This year I used initials instead of names for the place cards and we have a lot of the same initials so I had to use some middle initials instead of first names for some people. It was like a logic game before dinner, haha.
I posted our Thanksgiving menu this week – everything was a huge hit, especially the dairy-free mashed potatoes. Turns out you don't even need the dairy!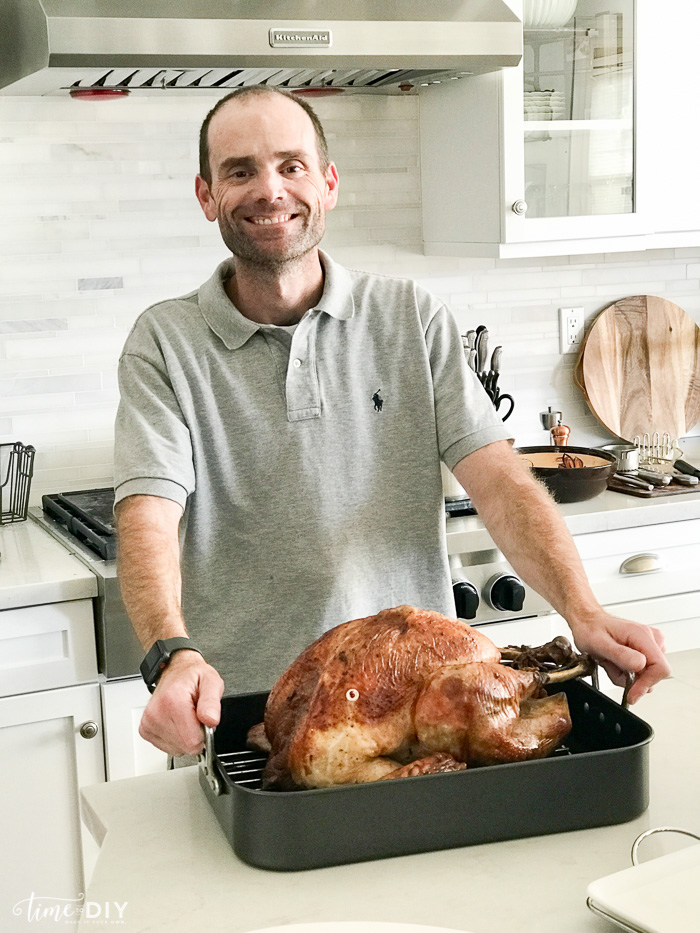 Look at that beautiful bird! My hubby did an amazing job with all the entrees.
The drink station set-up. The sangria wasn't as great as we thought it would be, but we added some champagne and that helped a bit.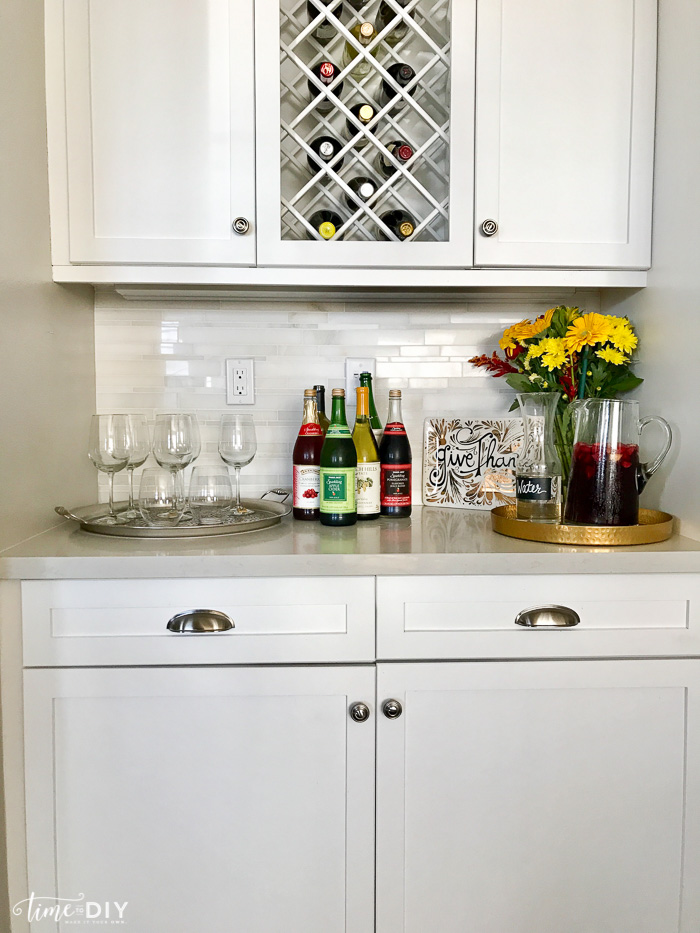 My brother's girlfriend and my sister.
Our dinner spread.
The pie bar with hot cider and tea. The cider was a bust – I used dried clove instead of fresh so it was way too spicy.
The pies from Cloud 9 Bakery were so yummy – would definitely recommend them! I also made the Apple Bourbon Streusel with "00" flour and it was so delicious!
And now I'm hitting the Black Friday sales and wrapping up my Christmas shopping (I hope). My goal was to finish by Thanksgiving, and I have gotten a lot done and even started wrapping!
Here are some of the things that have caught my eye today…
*Affiliate links used